Seattle Photos
Here are just a few photos from my trip to Seattle last weekend. We were very lucky that the weather was perfect and we had two sets of friends willing to show us the town.
We, of course, hit Pike's Market: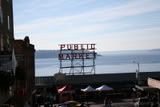 There were a lot of fresh fish stands, but only one offering this:
We then took a short drive to Squolomie Falls: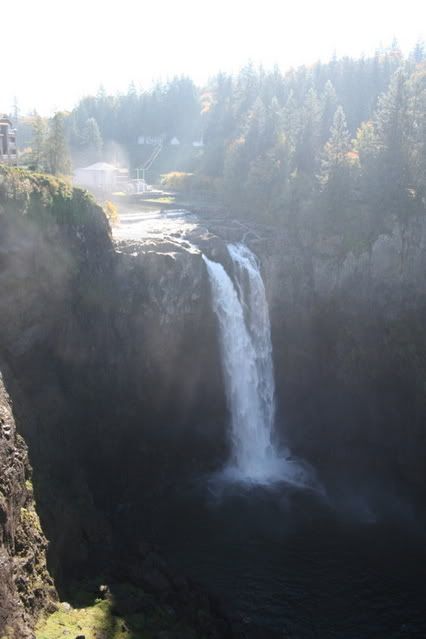 We also got to see some vibrant fall colors: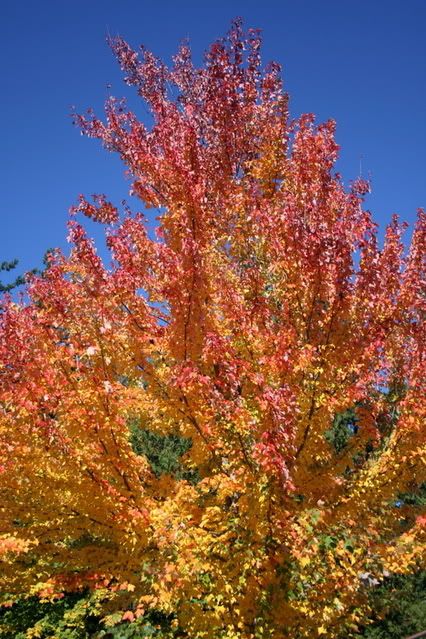 Then, we went to the other side of the sound to look back at the city: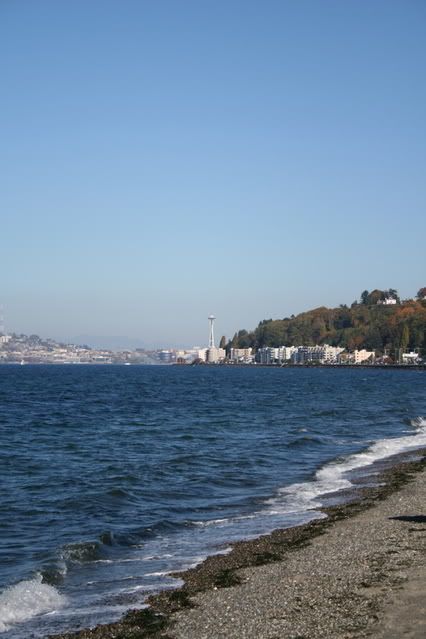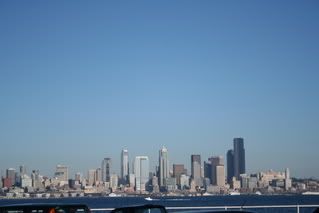 Finally, we were taken to a great park above the city: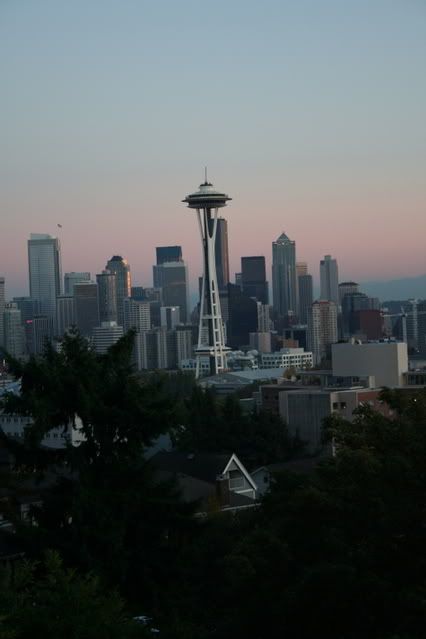 On Sunday, the weather was just as good. The new Seattle Library was right across the street from our hotel: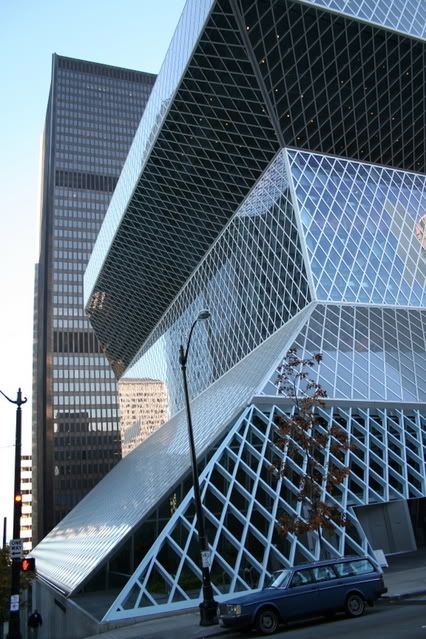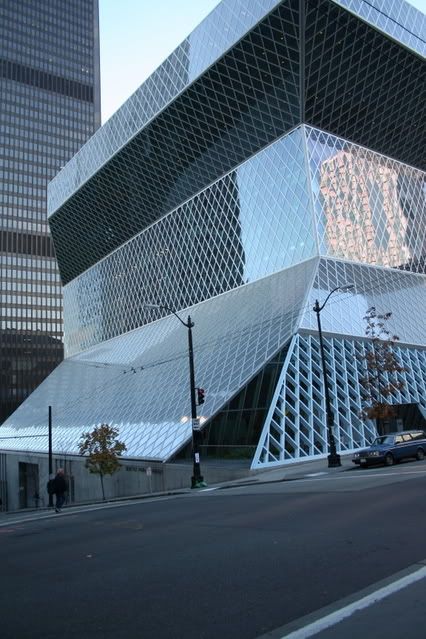 I then went to the park where the Space Needle is and a new music museum: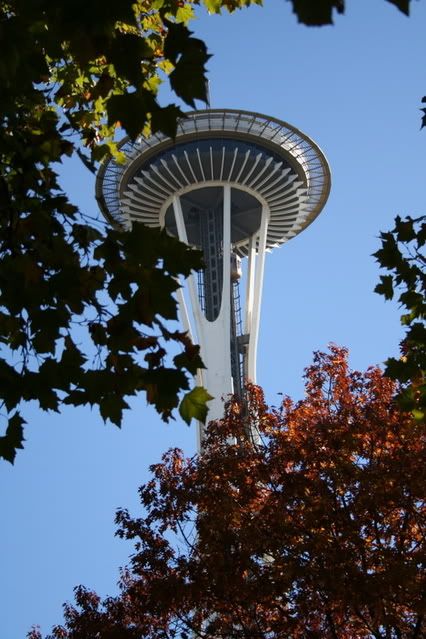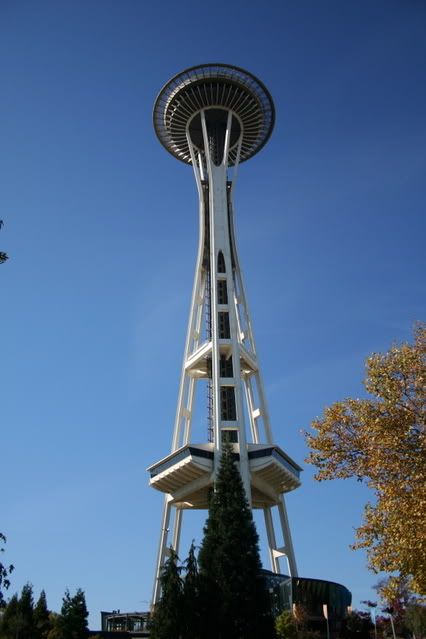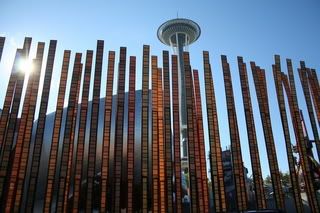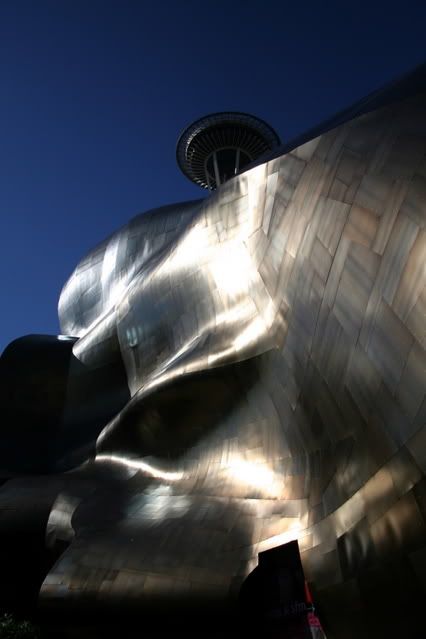 We ate at some incredible places - a cute, little crepe place at the Market, The 5 Spot, Zeena's (I think) for breakfast in the Capitol Hill area (the best corned beef hash), Kell's Irish Pub, 13 Coins at the airport. I did some shopping, took a ton of photos, walked a lot.
The hardest part was the red eye home. Don and I had aisles across from one another. I sat next to a larger couple, and she fell asleep right away, eventually taking my leg space, arm rest, tossing her blanket into the space betweeen us. Plus, the plane was really hot. The coolest spot was in the lav, so I actually went to go sit in there for awhile, just to cool down.
We're having great weather here this weekend. We took the dogs for a long hike this morning, and because Don's game is tomorrow, we're spending the afternoon watching football. I'm baking some pumpkin pie burlee for work's potluck on Tuesday and doing some beading to keep my fingers busy. Don did laundry and we're breaking out the flannel sheets tonight.
That's about it from here. I need to go check on the pie so the crust doesn't get too dark. I'm making crusted sea bass with a Asian slaw and spicy noodles for dinner. Yum!!