11 Month Photo Update
Updated photos
HERE
.
Yes, there is a new hair color. In fact, here is my hair color last Saturday morning: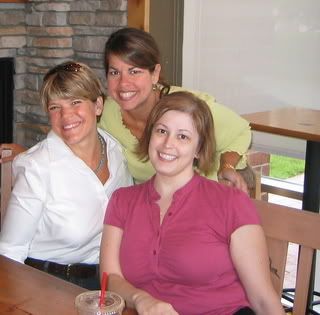 And here is my hair color on my birthday: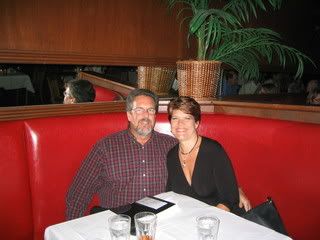 Yes, it's my fall color palate. I opted to go a little red with blonde highlights jusst for a change in pace. I really like it and I've gotten a lot of compliments on it, so I guess I will keep it at least until spring when I will probably go back to blonde.
The weather has taken a turn - it was 80 degrees on Thursday and it's been below 60 ever since. Fine by me, as fall is my favorite season. It's a little grey with some heavy mist/light rain, but I have the fireplace on and will break out the sweaters soon. One of the best things about being a "normal" size is that I can walk into someplace like CostCo, see 2 pair of flannel bottoms for under $15 and know I am going to fit into them. I do love cold weather!
We took the dogs for our hike around Staring Lake yesterday. They are widening the path, so it's torn up, but still walkable. What the dogs love though, is that with all the upturned soil there is a lot to smell. It really tires them out and they have so much fun on these "hikes." They even get a bit of a swim towards the end of the hike, which may make them muddy but happy!
I spent the first part of today at the local Ren Fest with my friend Jen. I had my palm read, bought a blown glass perfume bottle, had two bronze discs stamped. I could have spent a lot more money but reined myself in. There was a lot of cool stuff - dragon eggs (geodes), saucy period photos, jewelry, pottery, etc. but I thought I did pretty well. Heck, I even did well in the food department, buying a wrap (I ate half) instead of a huge turkey drumstick or pork chop on a stick.
With the weather, I have the fireplace on, some candles buring and some incense going. It smells lovely in here - very cozy. I might just go change into some of those flannel bottoms with a big sweatshirt and call it a night. It seems a good day for some hibernation...